Alpha Epsilon Pi
Sigma Pi Colony, American University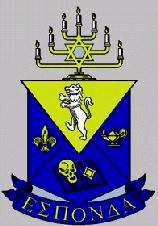 Click on the cofa to go to our national page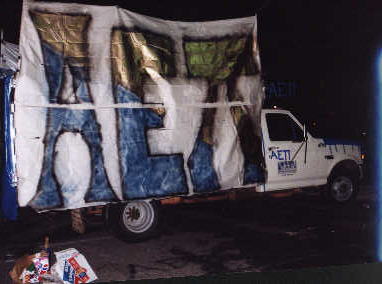 This is our Homecomming Float...what a hit.....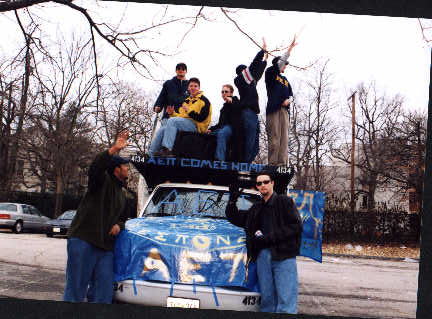 More Homecomming antics with (left to right): Tyler Mounsey, Scott Birnbaum, Barry Rieger, Seth Darmstetter, Mike Johnson, Sam Bhandarkar, and Paul Feinstein (GO AU EAGLES!!!!!!!!!!!!!!!!!!!!!!)
Welcome to the Homepage of American University's Fastest growing Fraternity: AEP
Alpha Epsilon Pi is the only Jewish Fraternity in the World!!!!!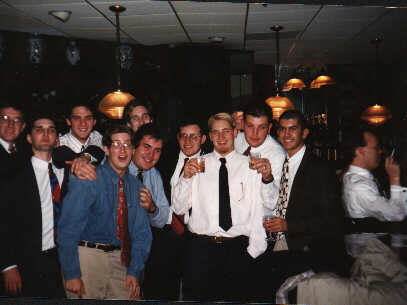 This is us in the Fall of 1995, my Freshman Year.....
The people are (left to right)(Pledge Class): Brad Fondak (Alpha), Jon Rand (Transfer), Jeremy Malin (Beta), Adam Hirschfeld (Delta), Ben Ostroff (Founding Father), Adam Gerowin (Gamma), ME (Delta), Matt Donoghue (Founding Father), Dave Rubin (Founding Father), Sam Bhandarkar (Delta)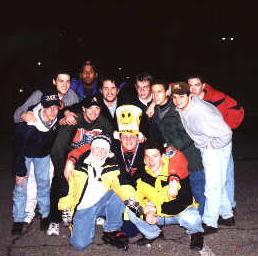 And here are some of us this year at homecomming....
The people are (left to right)(Pledge Class): Rory Burke (Theta), Jeremy Malin (Beta), Tyler Mounsey (Kappa), Mike Johnson (Kappa), Seth Darmstetter (Kappa), Matt Benov (Kappa), ME (in the hat, Delta), Jeff Berkowitz (Kappa), Barry Rieger (Kappa), Jeff Rum (Kappa), Scott Birnbaum (Zeta), Shawn Quill (Iota)




We have been honored as American University's Most Improved Chapter of the Year for the 1996-1997 Scholastic Year, and are the newest fraternity to be Recognized by American's Inter-Fraternity Council. We were also recognized as the fraternity who was the most spirited and influential during this year's GREEK WEEK, and we hope to be the first recipiants of the GREEK WEEK CUP, a new tradition at American.
My name is Scott Landis, and I will be your tour guide through the virtual tour of our chapter.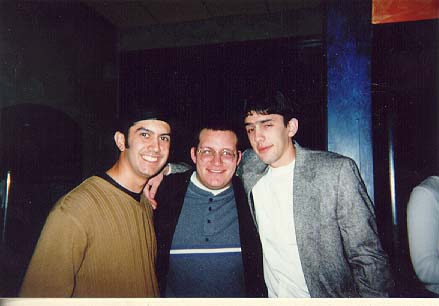 I'm the guy in the middle. The guy on the left is my roomate Sam Bhandarkar, who was our president two years ago. On the right is Paul Feinsten, our president for the upcoming year. Together, the three of us represent the leadership of our chapter for the past three years!!!


Alpha Epsilon Pi was refounded on American's Campus just over 3 years ago, and has been growing steadily ever since. A history of our chapter can be found Here..........
Our Virtual Tour begins with a look at the Various Pledge Classes, and then continues on to give a brief look at each brother, organized by their family lineage.....
See you soon....
Click Here to Continue Your Tour...

Click Here to Enter the AEPi Chatroom


Get Sponsored

Get Sponsored
This page created by Jeremy Malin and Scott Landis on April 27, 1998.